Welcome to Your Mom Tossed My Salad
Some women prefer to eat ass with a helping serving of salad dressing, others are old school and want the raw musky flavor of man ass in their mouth without any dressing at all. Your Mom Tossed My Salad explores the fetish many MILFs have adopted for the taste of man ass! When you have a friend with a hot mom, you can bet she wants to lick your ass crack and taste your taint almost as much as you want to fuck her face!
CLICK HERE TO WATCH THE SAMPLE VIDEO TRAILER
Sindi Star
33 Minutes - 597 High-Res Photos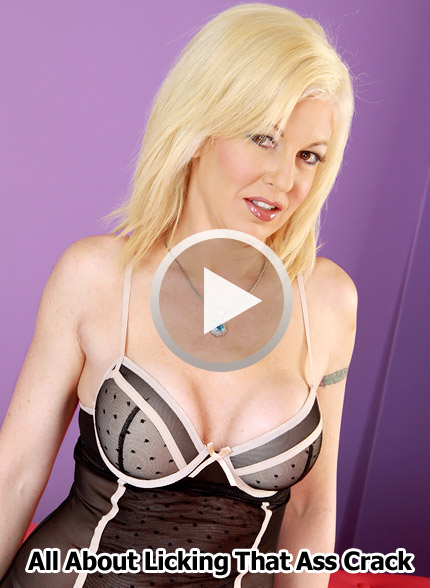 Busty Sindi Star Fucks Son's Boss n' Tosses Salad!
Sindi Star's fuck-up of a son is about to get fired. When his boss, John Strong comes by to break the news, Sindi freaks out and out of parental love, offers up her lovely body to him to exploit! Startled, John makes it for the door, but gets his jeans yanked off and a wet tongue up his ass! Instants later, he's loving his tossed salad. Then, Sindi blows him while massaging her huge, tasty tits. She even deep-throats him, choking happily all the way. You just can't keep a good whore down! She switches from licking his bung to getting railed by John's wang. But beware, this blond MILF is a screamer! When she gets fucked cowgirl, she cums all over his cock!
Bella Roxx
31 Minutes - 501 High-Res Photos
Bella Roxx and Her Kinky Rusty Trombone
Who doesn't love a good workout porn? Everything from the form-fitting gym tights to sports bras, oh, and all that panting almost sounds orgasmic! You can't get a hotter babe than Bella Roxx. She's got the ass to match, D-sized tits that just won't quit and she's mad for ass-licking cracks! Billy Glyde stretches out her legs first, getting an eyeful of her sweet camel toe. Bella is one flexible girl! Once things get hot, she snakes her tongue in Billy's bung while jacking him off! A rusty trombone! He rewards her by laying massive pipe in her wet fuckhole. Check out her asshole, it's all nice and puckered wet!
Nadia Night
28 Minutes - 747 High-Res Photos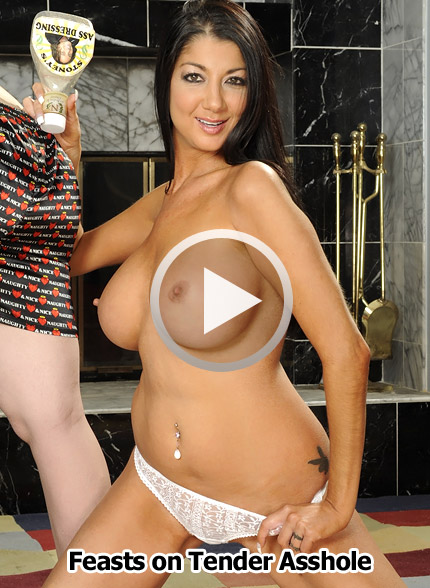 Nadia Night Seduces Ralph in Teacher Anal-licking
Ralph Long isn't doing too hot in school so his gorgeous teacher offers to tutor him. When they get to her house, Nadia Night nonchalantly puts her hand on his crotch. Ralph freaks out and gets up, but that only gives Nadia the opportunity to yank off his pants! Before Ralph knows it, his tender asshole is being feasted on by his hot teacher! He wouldn't be so put off by the whole affair if Nadia wasn't so damn good at tickling his cheerio. Things go hardcore fast with Ralph feeding her his cock. Nadia gorges on that dick as greedily as she can. See this bubbly, busty whore get straight fucked ultra-doggy!
Lucky Benton
33 Minutes - 609 High-Res Photos
Grillman Christian Seduced to Fuck by MILF Lucky Benton
Grillman Christian is tinkering around Lucky Benton's barbeque and well, he's showing off the old plumber's crack to the max! This drives filthy MILF, Lucky absolutely crazy. She's been dying for a nice hunk of man meat like Christian and immediately makes up her mind to toss his salad. When they get back inside that's exactly what she does! With his pants down to his ankles, Christian is bowled over on the couch delighting in Lucky Benton's anal-licking kink. Now aroused beyond belief, Christian drills this MILF-tastic whore sideways right in her irresistible cunt!
Tanya Tate
31 Minutes - 322 High-Res Photos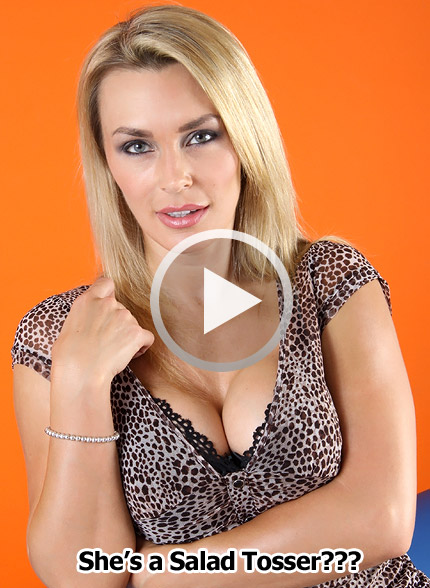 Tanya Tate Licking a Hairy Ass
Tanya Tate has a taste for ass and she gets to indulge it today with Talon. You don't really see an ass licker in her, but she's going to shock everyone when she starts licking at his ass. She's a cute MILF babe that gets her tits out and really lays on the charm with Talon. Of course who could resist a gorgeous MILF like this for long? She's making sure to give him everything she's got, especially with the ass licking, and she doesn't mind licking through that hairy ass. She rides his dick later but first she's going to give him the rimjob of his life.